Meet Our Team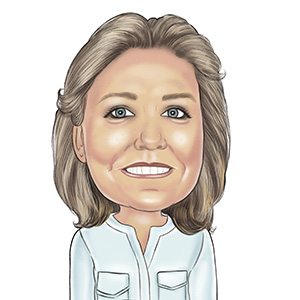 JoAnne Skach
Agency Owner
Phone:
575-762-7850
I grew up in Idaho and have lived in Clovis New Mexico for 25 years. I'm married and have five children, three daughters and two stepsons. I have 18 years of experience in the Insurance Industry. I am both a Life & Health and P&C Agent. I especially enjoy offering our senior benefits to those who need TLC and a helping hand during the process. I love to work within your budget to find the perfect product to meet your need. I love to see a person's face light up when I have saved them money. I love that as they head home I have protected them and their family for the best price possible. I'm an avid Archer and love to go to archery tournaments. My husband and I run the Local Archery Association and have monthly tournaments with 3D life-size targets to practice on. I have 13 brothers and sisters! I come from a family of singers and love to sing and play the piano. I also love to spend the day fishing, hunting or outdoors camping. I love listening to audiobooks as I drive or work out. When I'm on the treadmill, I'm listening to a good book. I love to research scripture and political data and share a good story. My family loves having a campfire in the back yard and spending time with the grandparents in Oklahoma and Texas. I have grandchildren of my own whom I love dearly. I myself was raised in a children's boarding house by nuns and so the local children's home and organizations that feed the hungry hold my passion.
More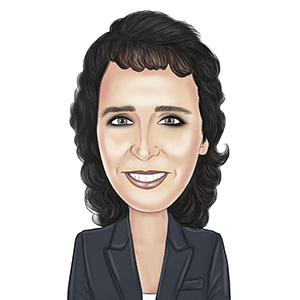 Valerie Wade
Life & Health Insurance Agent
Phone:
(575) 762-7850
I grew up in Melrose, New Mexico. I have been a licensed life and health insurance agent for approximately 35 years and I specialize in group employer-employee benefits. What I love most about my job is the opportunity to help individuals select coverage options that will benefit them most. I strive to make sure they have a plan which they benefit from both personally and financially. I enjoy educating my clients on their options and important aspects they should consider for themselves and their families. I enjoy living in rural America and working with our farmers, ranchers, small to large employers and business owners of all kinds. I enjoy the country lifestyle and appreciate everything that has to offer! When I'm not working, I'm spending my time with my horses, dog, in the yard gardening, or doing a do-it-yourself remodeling project.
More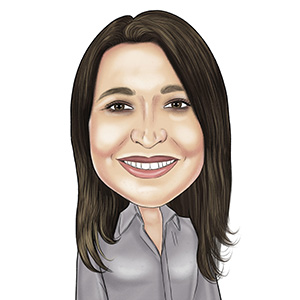 Sarah Winslow
Bookkeeper
My father was in the military so at first we lived in Washington state, then in Germany, and then finally we came to Clovis, New Mexico. Even after settling down in Clovis, I had the opportunity to travel all over the US while attending different schools. My opportunity to travel so much made my life very fulfilling. I truly enjoy the people I work with and I am dedicated to managing the finances to ensure that the business runs smoothly. In my personal time, I enjoy cooking, listening to Jazz, and talking about the silly things my cats have done. A few of my current favorite things are chocolate, coffee, tea, and reading online novels. When I am home I enjoy listening to fun Italian cooking music while making a delicious meal. On the weekends I am usually visiting with my sister and brother in law for game night, followed by church the next morning.
More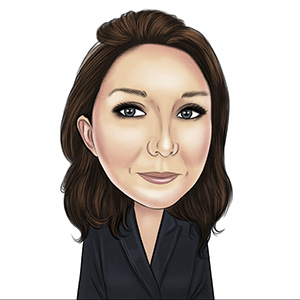 Gaby Anchondo
Commercial P&C Agent
Phone:
(575) 762-7850
I was born in Mexico. My family moved to the United States when I was 2 years old, and I have lived in Clovis, New Mexico ever since. As you can imagine, I am fluent in both English and Spanish. I began my career in the Insurance Industry right here at KWS Insurance, back in 2016. Just recently in November of 2019, I became licensed in Texas and New Mexico in Property and Casualty Insurance. I enjoy working with and meeting new clients every single day. Although relatively new to P&C, I have an incredible and extremely knowledgeable team of insurance experts behind me and together we can meet all of your insurance needs. In my personal time, I really enjoy cooking and baking. I am always excited to try a new recipe! My family is very important to me, so if I am not at work you can find me at home spending time with my family.
More
Monique Lozano
CSR
Phone:
(575) 762-7850
I'm originally from Delano, California but grew up here in Clovis, New Mexico. I have worked at KWS Insurance for 2 years now. Assisting the agents with their customer's needs has taught me so much about each individual department. I love that every day I get the opportunity to help others with anything they need. I assist with payments, appointments, and even translation. I am fluent in both English and Spanish. I also read and write in both languages well. I enjoy getting to work with a diverse group of people. I get to learn something new every single day. On a personal note, I really love the outdoors. Nature has a lot to offer. Any outdoor activity is relaxing and exciting for me. I enjoy swimming, camping, and playing my favorite sport, fastpitch. I love spending time with my family as well. When I am not working, you can most likely spot me enjoying a cup of coffee at my favorite café, Starbucks, while working on homework.
More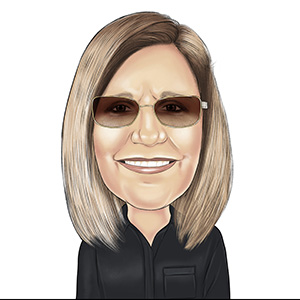 Dianna Thompson
Licensed Property & Casualty Insurance Agent
Phone:
(575) 762-7850
My love and excitement of snow stem from my childhood in Upstate New York. The memories of making snow families and igloos are joyful. I hold two degrees – Business Administration with Management; and Executive Office Professional with Office Management. These have assisted me greatly throughout my career. My prior business ownership and employment at the Small Business Development Center gave me a heightened appreciation of the necessity for insurance and looking at our futures, whether it be our families or business ventures. In the Spring of 2017, I received both a Texas and New Mexico Property and Casualty Insurance Certification. I enjoy helping my clients receive great insurance coverage at an affordable premium. Saving money and lessening their worries are my priorities! My blessings are my children and grandchildren. Family love is my world. I actively participate in several local non-profits. Clovis-Carver Public Library Board as vice-chair; and a member of the library's Non-Profit Corporation Board of Directors. I've volunteered for years as Usher Coordinator for Clovis Community College Cultural Arts Series. My newest endeavor is as a member on CCC Cultural Arts Advisory Board. I was accepted as a Rotarian in the Rotary Club of Clovis in 2019. My Women's Initiative Network within the United Way of Eastern New Mexico is very special to me.
More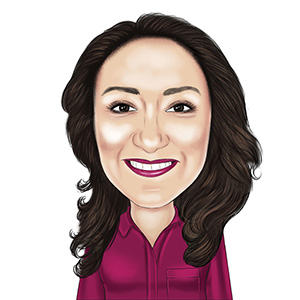 Stephanie Gutierrez
Licensed Property & Casualty Insurance Agent
Phone:
(575) 762-7850
I was born and raised in Clovis, New Mexico. I lived in Albuquerque and Carlsbad for a few years but came back home to Clovis, where my family is. I have worked with KWS Insurance for 13 years. I am currently licensed in Property & Casualty Insurance for NM and TX. I originally obtained my license while living in Carlsbad about 18 years ago. And enjoyed it so much, that when I moved back home to Clovis, I continued my career in Insurance. I enjoy working and helping people in our community. I consider myself a "people person." I'm am extremely well versed in insurance, I have great customer rapport, and I absolutely love my job. I love my mother and my daughter – they are my whole world. I believe that a good strong family structure is key to being a successful person in life. When I am not working, you can find me with my family. It's become a weekend ritual for me and my daughter to spend our time with my mother. We usually go out to lunch and then go shopping together. A few of my guilty pleasures are chocolate, music and romance movies!
More
Melva Devenport
Life & Health Insurance Agent
Phone:
(575) 762-7850
I grew up in the small community of Fort Sumner, New Mexico. I have a Master's Degree in Management with a specialization in Human Resources and Healthcare from Wayland Baptist University Clovis. I worked for a nursing home for six years, where I became very familiar with Medicare and Medigap plans as well as Long Term Care Medicaid. I have worked at KWS Insurance for two years and have learned so much about health insurance and Medicare. It is so rewarding to be able to assist people with their insurance needs. My children and my five grandchildren are the most important people in my life. I love to spend time with them watching them grow and learn. My favorite way to spend a weekend would be at a concert. I am a die-hard metal music connoisseur. I have been lucky enough to meet several famous people including Vinnie Paul, Zakk Wylde, David Draman, Jason Hook, Jeremy Spencer, Mike Muir, Fear Factory, Iron Maiden, Chuck Billy, Machine Head and Sacred Reich to name a few. Of course, I love spending time with my family going to the park, zoo, BBQ or hanging around the house. I am passionate about my Grief Share Group at Central Baptist Church. It is an amazing experience and I recommend it to anyone who has lost a loved one.
More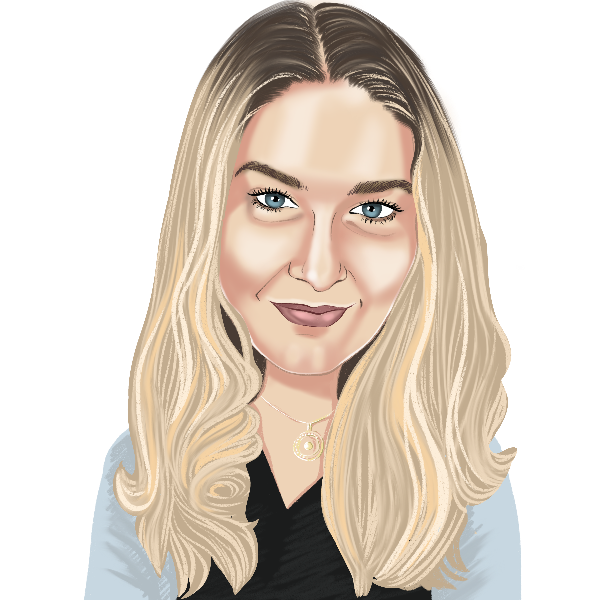 Angela Petty
The insurance industry has allowed me to connect with our clients on a personal and professional level. I am constantly growing my knowledge in the field as well. I am able to service client needs while being as detail-oriented as possible. My experience with public relations and management has translated well to this industry. I am looking forward to being part of the KWS Insurance team!
I was born and raised in Coeur D'Alene, Idaho. I joined the military at 18 as a mechanic for turboprop aircraft which later developed into a hobby working with small, fixed-wing, and corporate aircraft. I traveled across the United States and settled in Reno, Nevada for 20+ years. I attended Truckee Meadows Community College and the University of Nevada, Reno. On the weekends, I enjoy time with my dog, my family, outdoors, camping, hiking, traveling, meeting new people. I can't stop talking about people's happiness in their lives. I care a lot!  My guilty pleasure is indoor plants, home decor, and DIY projects. IIn my free time, I love identifying the types of airplanes flying over me and I'm 98% correct.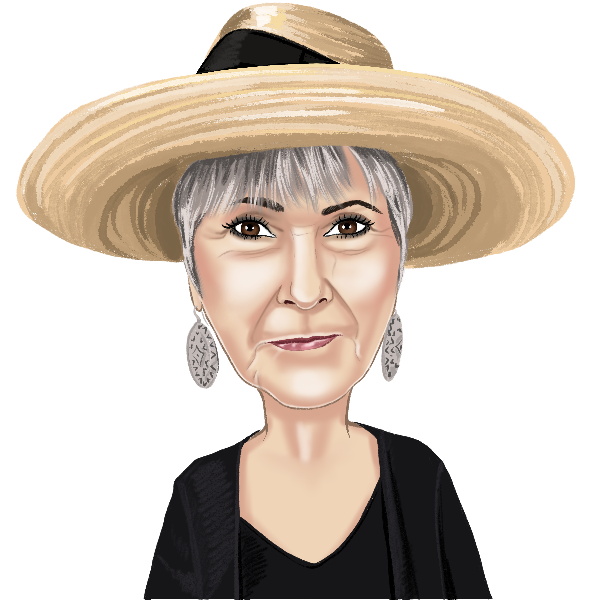 Linda Durant
Phone:
575-762-7820
I am thrilled to be part of the KSW Insurance team. I am a Licensed Property and Casualty agent. Having the opportunity to provide personal customer service, protect customer's assets with affordable premiums, and service policyholders makes my job so easy to come to every day!
I grew up in Jacksonville, FL, but now call New Mexico home. I am quite passionate about Jesus, my family, people, art, music, animals, and gardening. I'm sure we have something in common! Not many people know that I enjoy repurposing vintage furniture and restoring old properties. In my free time, you can most likely find me home or in Taos, NM.
I am a supporter of Meals on Wheels and their mission.