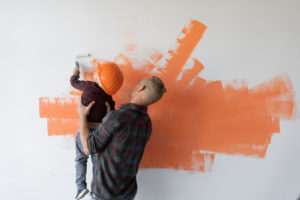 The team at KWS Insurance is dedicated to impacting our community by doing what we can to help others. Our agency has seen first-hand what happens when struggling families fall on hard times and homeownership seems like a distant dream. As your trusted insurance professionals, we also know that when disasters strike, homes and communities need rebuilding.
That is why we support the efforts and mission of Habitat for Humanity Roosevelt & Curry Counties. Their impact on our community has not gone unnoticed. Fifteen years ago, the first Clovis home was completed and dedicated on August 30, 2005. This organization is not only rebuilding and revitalizing the community but also people's lives, hope, and dignity. As a compassionate agency, we know it is our duty to step up and be part of the massive and important change that this organization does.
We're committed to raising awareness and supporting Habitat for Humanity, and then giving our customers, business partners…and anybody else that cares, the ability to help them and make an impact themselves.
We will donate $10 towards our current Community Cause campaign for every single person that gets recommended to our agency for a policy review or quote.
Please join us in making a difference and being that change!