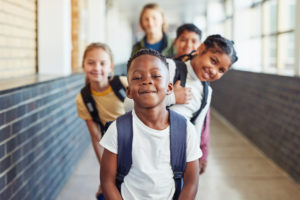 Children that come from broken homes, parental drug & alcohol abuse, and poverty are unfortunate victims of situations they were born into and circumstances they can't control. These children need help. Luckily, there are organizations that step up to provide this care. KWS Insurance is proud and honored to support Hope Children's Home.
We stand by their mission and goal of providing each child that comes through their doors with a stable and loving environment. For over 50 years, Hope Children's Home has welcomed over 5,000 children of all ages. The environment they have fostered is rooted in making sure each child is lovely cared for. The difference they have made in the lives of these children can be seen by "the thousands of children across the country who are now productive adults raising their own children."
Hope Children's Home receives no funding, neither from the state nor the federal government. They are fully supported by churches, private individuals, businesses, and organizations. KWS is stepping up to pledge our support.
We are committed to raising awareness in our community and giving our customers, partners, and anybody else that cares the ability to make an impact themselves. We will donate $10 on your behalf to your current Community Cause campaign for every person you recommend to us. With your help, we can bring hope to two generations!