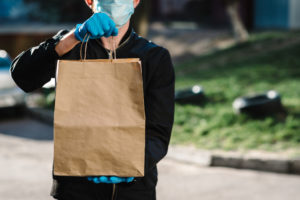 Here at K.W.S. Insurance, we are committed to protecting and serving members in our community. We are proud to announce that our agency will be joining Meals on Wheels Clovis in their mission to nourish bodies and spirits with balanced meals and friendship. 
Meals on Wheels Clovis is a unique organization that delivers medically-tailored meals to individuals with specific dietary requirements. Their process is simple. An individual, or family member, who is no longer able to cook themselves signs up for the Meals on Wheels delivery plan, a dietician reviews the meals to make sure they are in line with the needs of the client, and the volunteers take care of the rest. Depending on the selected meal plan, the nutritious meals are delivered on weekdays by kind volunteers who also go as far as providing their clients with wellness checks. Additionally, Meals on Wheels has been providing families and clients with peace of mind for about 50 years. Their volunteers work diligently to make sure that no one is left hungry. 
We are committed to raising awareness and supporting Meals on Wheels Clovis, and then giving our customers, business partners … and anybody else that cares, the ability to help them, and make an impact themselves. We will donate $10 towards our current Community Cause campaign for every single person that gets recommended to our agency proposal.